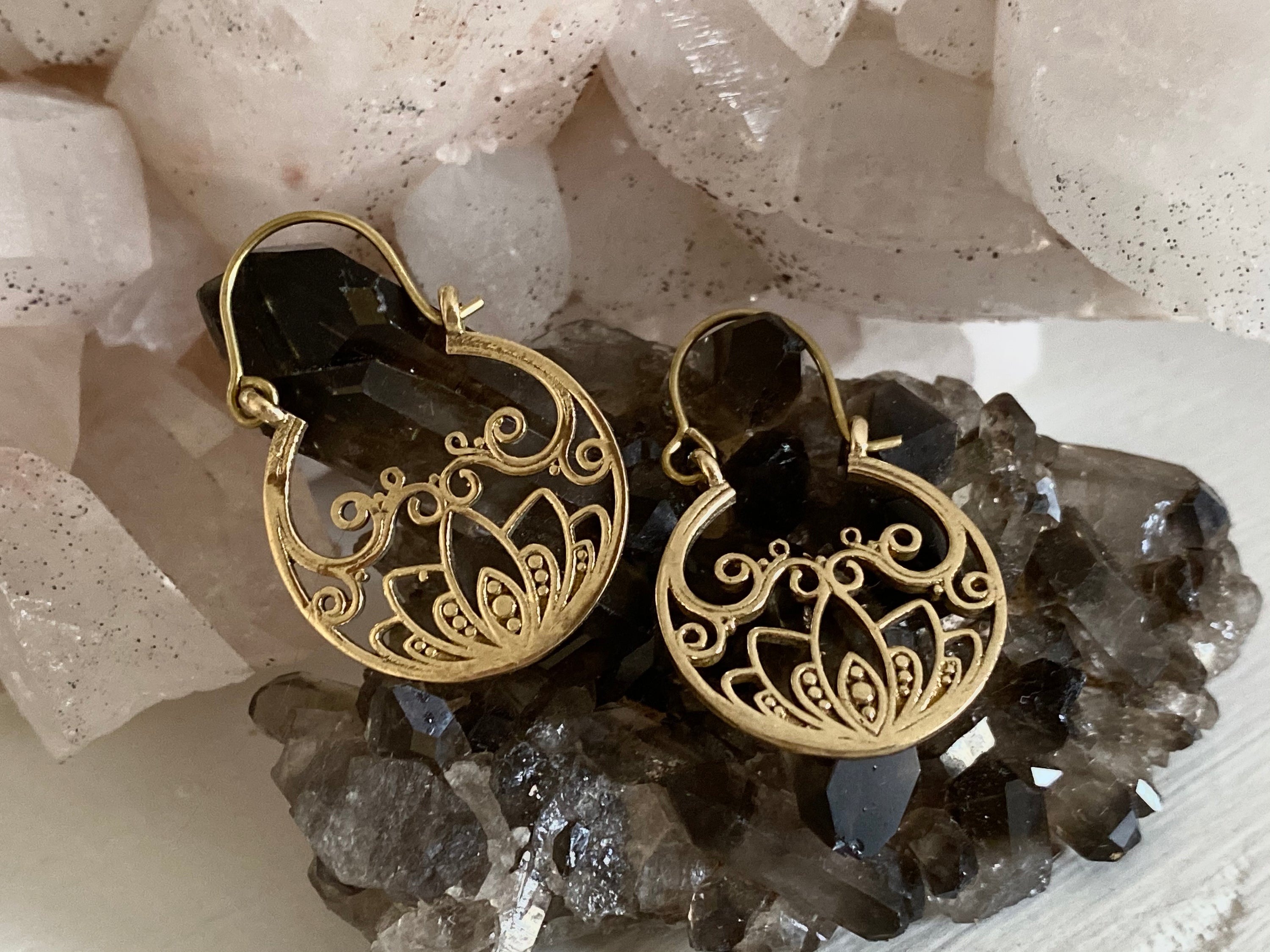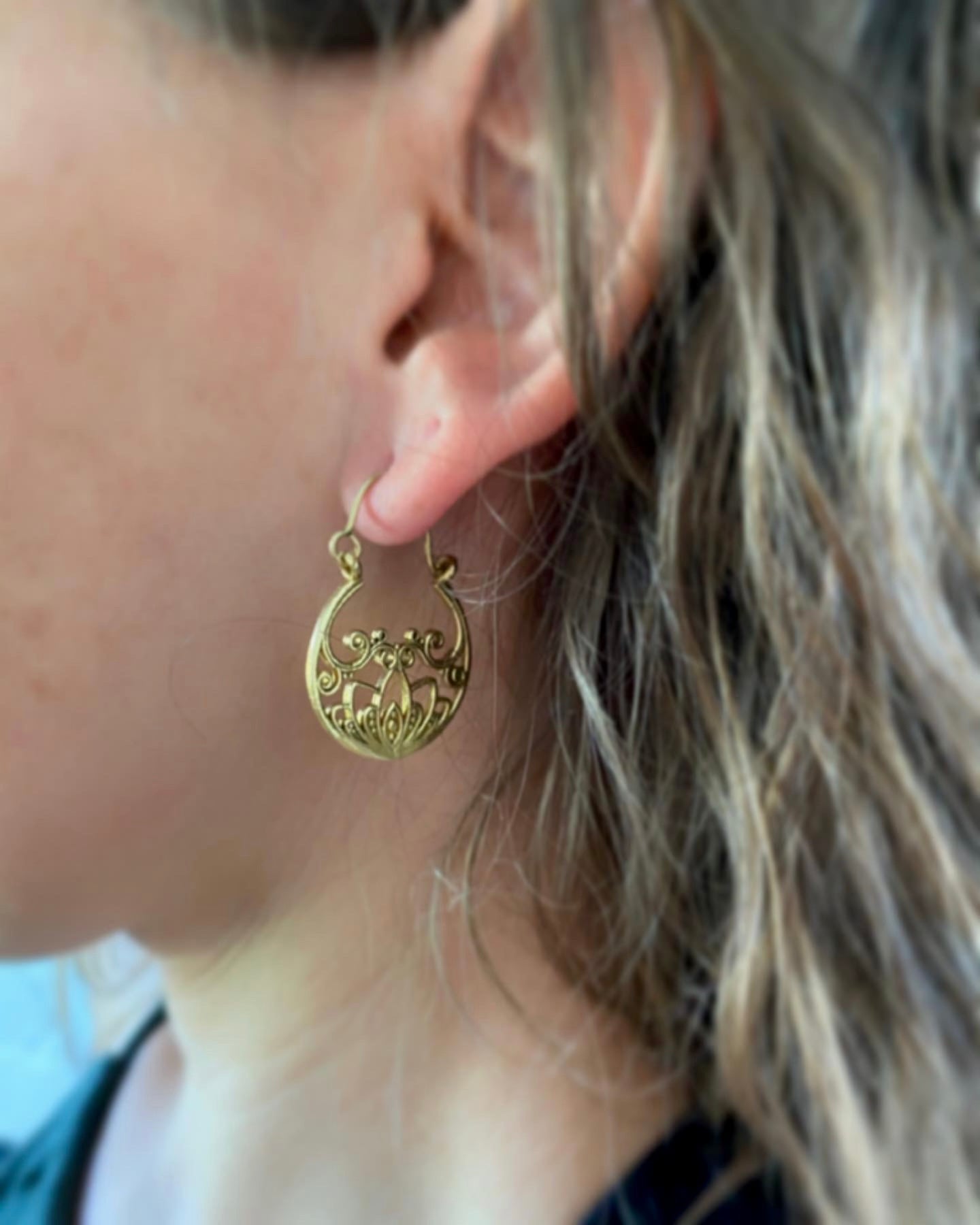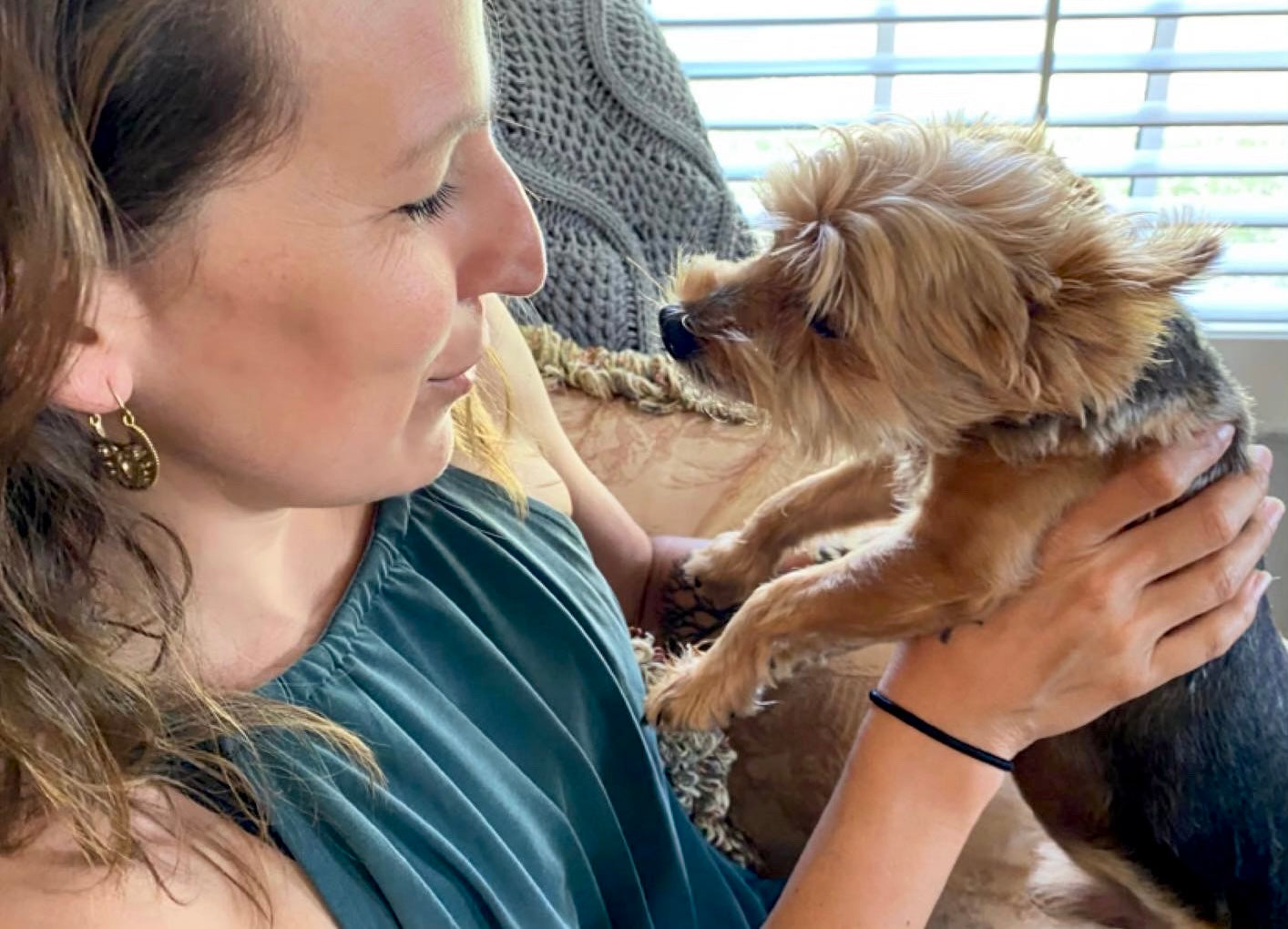 Handcrafted brass earrings wondrous as secret gardens themselves.

Material: pure brass (nickel-free)

Handcrafted in India

This piece may feature slight variations and natural inclusions due to its handcrafted nature.

These earrings are named after Lakshmi, a principle Hindu deity, who is frequently portrayed standing on a lotus, and is often holding one or two more lotuses in her hands, of which she has four. As the goddess of wealth and purity, she represents the material properties of the earthly realm as she guides you to your goals. Her connection with the lotus implies that, when sought sincerely, success and prosperity, of both material and spiritual varieties, can bloom unaffected by negative energies in one's surroundings.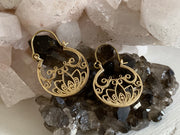 Earrings-Lakshmi