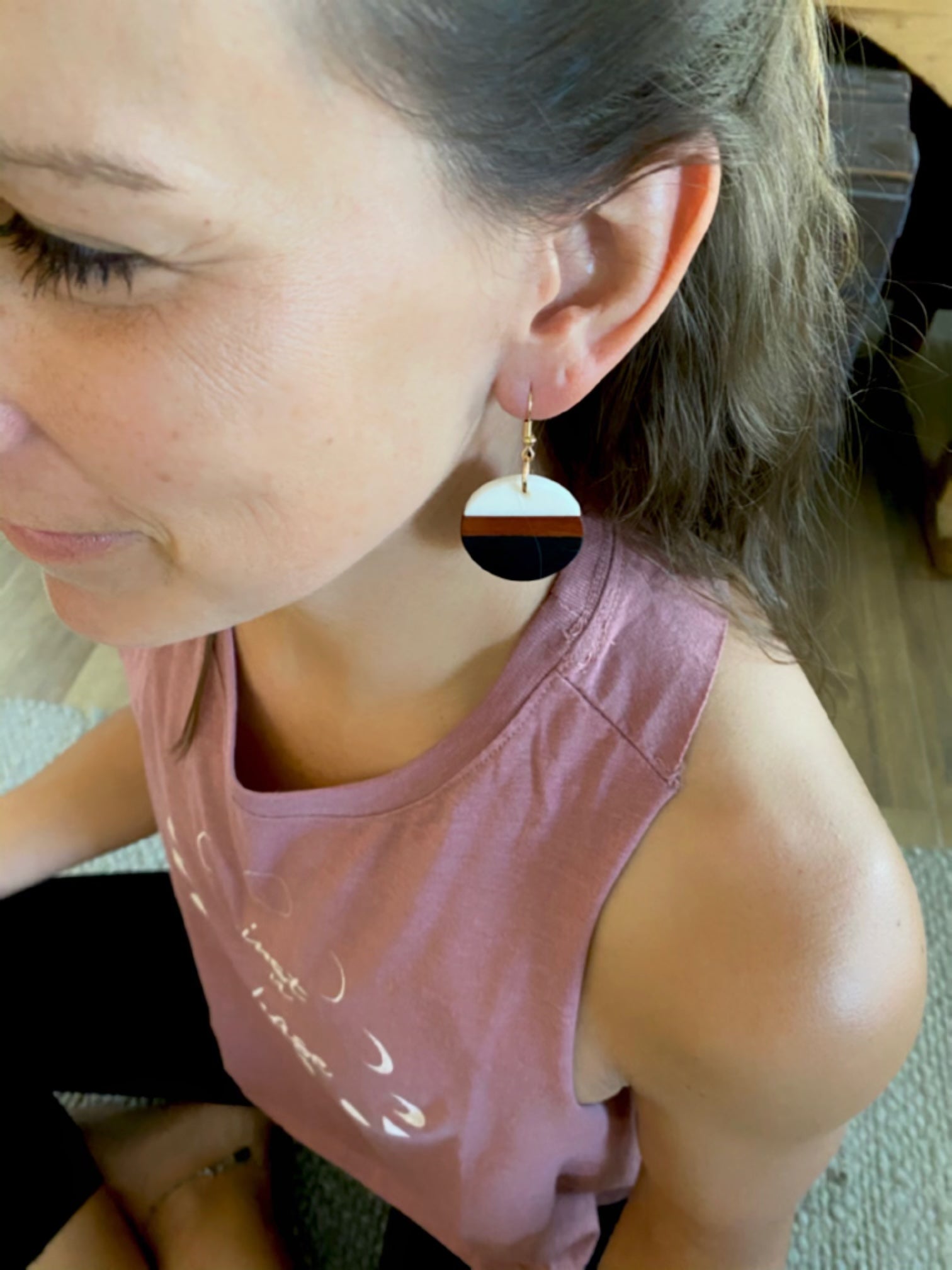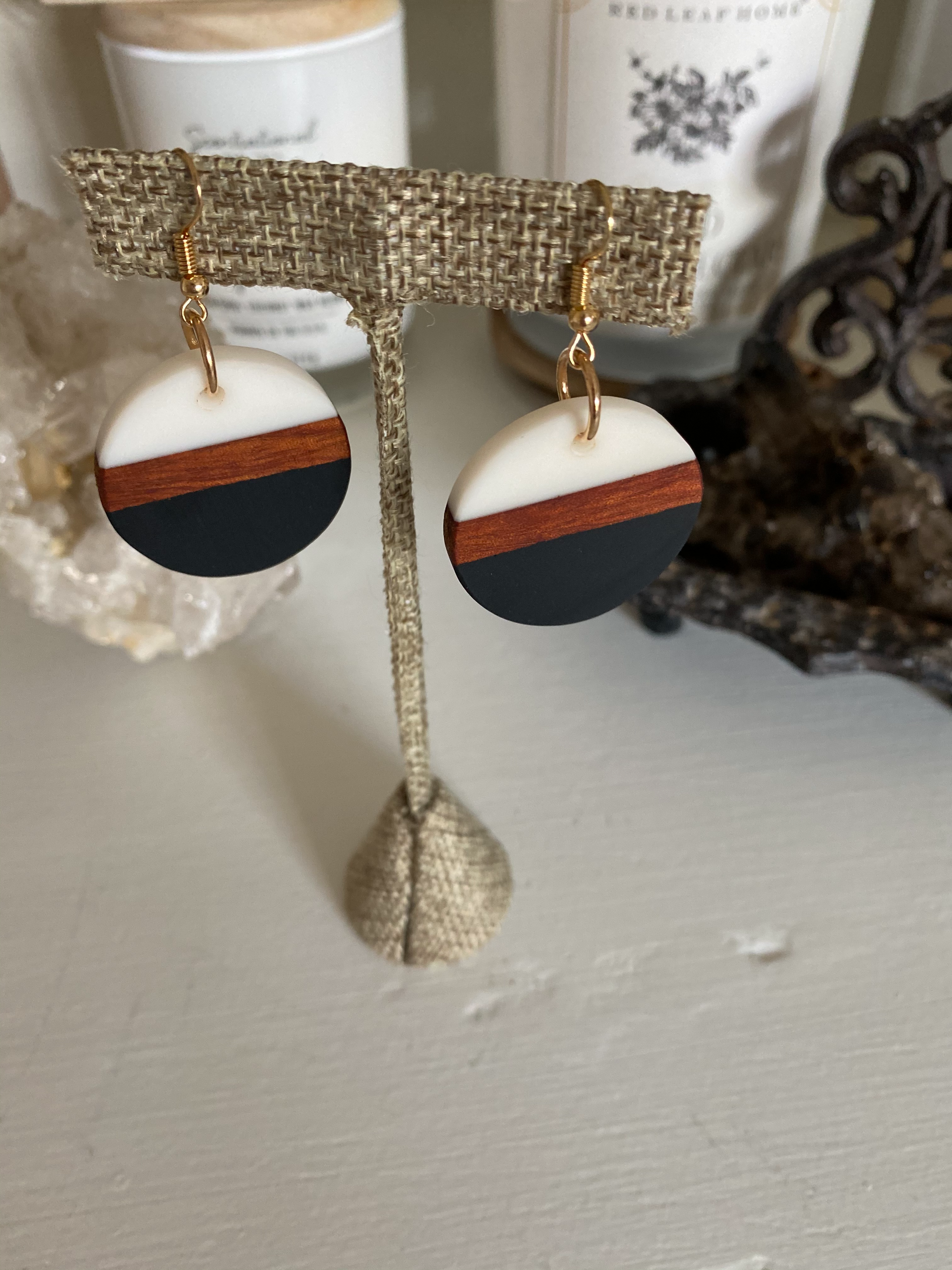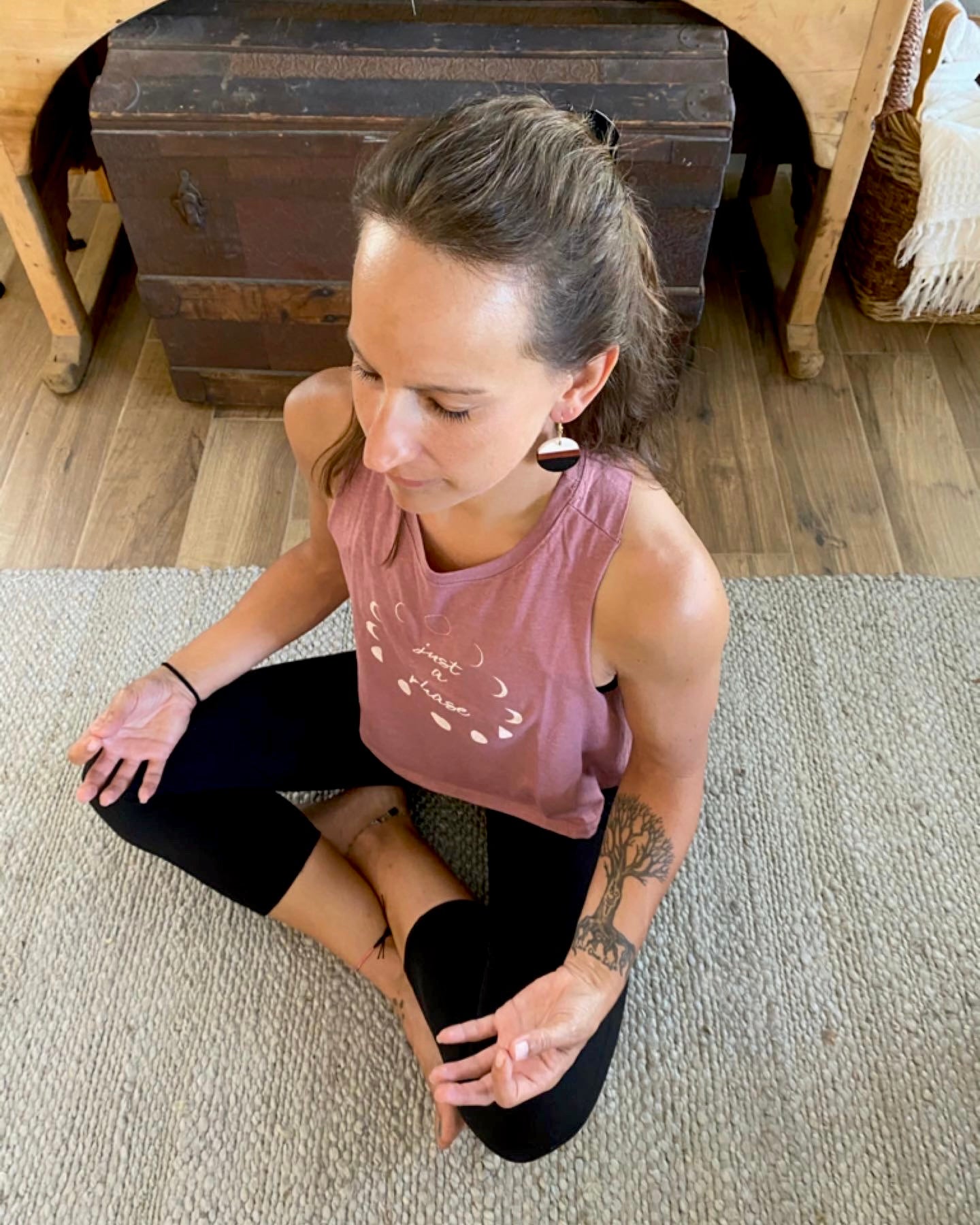 Mixed media earrings feature brilliant colors, are lightweight, and are wonderfully comfortable our eye catching earrings combine eco-friendly, up-cycled cuts of wood with bright, warm, resin colors.

Natural, durable, environmentally friendly resin to compliment the natural pieces of wood we utilize.

Resin has high clarity, hardness, and an optimal light refraction. The resin is carefully shaped and polished to give it an exceptional gloss.

The metal components (posts, backs, ear wires, etc) are either made from a copper alloy.


Lead and nickel free.
Earrings-Round